Top-notch Assistance from an Expert Alton Electrician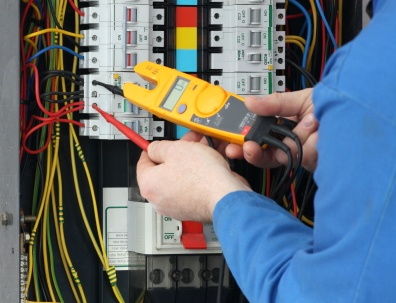 In the heart of Alton, IL, the need for top-quality electrical services from a skilled electrician takes center stage. With a commitment to technical proficiency and unwavering safety standards, a proficient Alton electrician becomes a cornerstone for both residential and commercial properties. From routine maintenance to intricate installations, a skilled electrician not only ensures things work seamlessly but also keeps safety at the forefront.
By carefully considering qualifications, browsing client reviews, and seeking local recommendations, you can find an electrician in Alton who not only meets but exceeds expectations, providing services that not only address immediate needs but also contribute to the long-term stability and safety of your electrical systems. Get in touch with Anytime Electric for your appointment with a skilled electrician in the Alton area.
Navigating Electrical Experts: Finding the Best Electrician in Alton
When it comes to picking the right electrician in Alton, a smart approach can make all the difference. Start by doing some digging, checking out credentials, and taking a peek at online reviews to get a feel for their skills and reputation. Don't forget to chat with friends, neighbors, or anyone you trust for recommendations – those personal insights can be golden. Look for an electrician who's not just technically savvy, but also good at communicating and offering straightforward quotes. By weighing these factors, you'll be well on your way to finding an Alton electrician who not only gets the job done but also keeps things smooth and safe.
Powering Up Peace of Mind: Top Reasons for Adding a Home Generator to Your Alton Digs
Living in Alton comes with its share of weather surprises, and that's where a home generator steps in as your trusty sidekick. When those storms hit and the lights flicker, having a generator means you're still good to go – no interruptions to your Netflix binge or Zoom calls. Home generators kick into gear like superheroes during power outages, keeping your essentials running smoothly. From keeping your fridge chill to making sure your gadgets stay charged, a home generator in Alton is like having your very own power backup, ready to save the day.
About Alton
Living it up in Alton brings the best of small-town charm with a sprinkle of modern conveniences. Nestled in a friendly community and surrounded by that hometown vibe, having a reliable electrician is like having a superhero on speed dial. Whether it's keeping your cozy spot lit up or making sure your gadgets play nice, a qualified Alton electrician keeps things running smoothly, adding that extra dash of comfort to your daily life.
If you're looking for a Alton electrician, give us a call today at 314-280-0997 or fill out our online request form.