Residential Electrical Wiring in St. Louis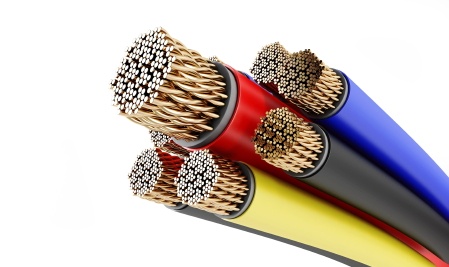 One of our specialties, at Anytime Electric, is installing, repairing and replacing electrical wiring. From replacing outdated wiring to installing new electrical wiring for new construction and remodeling projects, our skilled St. Louis electrical wiring contractors are reliable, professional and follow electrical code and safety standards strictly for your quality assurance and peace of mind.
Aluminum Wiring Replacement
Aluminum wiring can be a fire hazard wherever the wire is spliced or makes a connection with an outlet, switch, circuit breaker or other component of an electrical system. Another reason aluminum wiring is such a fire hazard is because it shrinks and expands depending on the temperature. These changes to the aluminum wires can result in overheating, sparks and fires. Due to such safety risks, only copper wiring has been used for electrical systems since the late 1970s.
Knob & Tube Wiring
Knob and tube wiring is very dangerous and should be replaced. The original wiring was designed to carry less electrical current than today's standard wiring. Today's air conditioners, dishwashers, and high current devices pull too much electricity for knob and tube wiring and causes old wires to get hot thus become a fire hazard.
You should consider rewiring your home if you have knob and tube wiring throughout the house. If you have ungrounded two prong copper wiring throughout the house, you should consider having your house rewired so you can have the added safety of a ground conductor in your home's electrical wiring system.
Our St. Louis electricians can replace your aluminum wiring with copper wiring throughout your entire house. This is the most recommended because this is the safest approach. When we rewire your house we do it at your convenience. We will work room by room so you are not out of your house, and so your entire home is not out of power.
Our Electrical Wiring Provides the Following Services
Electrical Wiring
Electrical Work
Knob & Tube Wiring
Electrical Service
Electrical Installation
Wiring Installation
Electrical Wires
Electrical Contractors
Aluminum Wiriing Replacement
Copper Wiring
Cable Wiring
Knob & Tube Wiring Replacement