Commercial Lighting In St Louis: Security, Indoor, LED, & More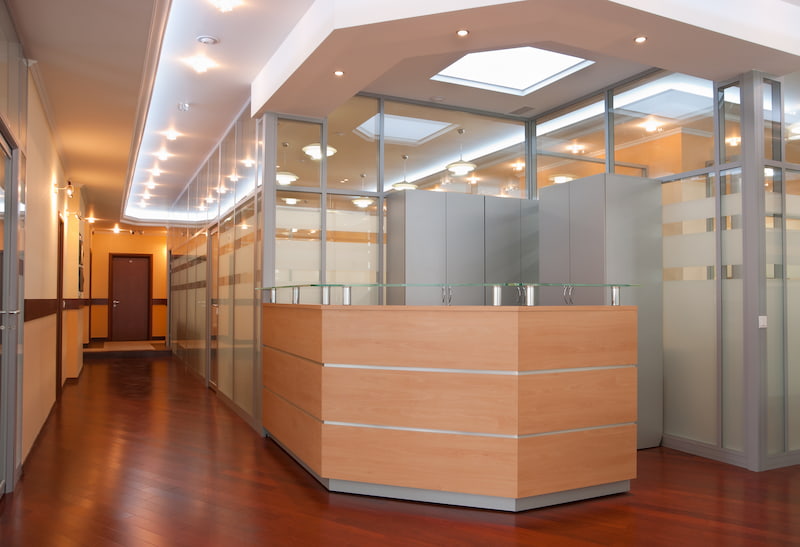 If you're looking for a trusted electrician in St. Louis to take care of your commercial lighting needs, Anytime Electric is the company to call. We know that commercial lighting is an important aspect of any business as it can greatly affect the functionality, productivity, and ambiance of the space. As such, it is crucial to have a reliable and energy-efficient lighting system in place that can meet the specific needs of your business. This is where commercial lighting services from our trusted team come in. From installation to repair and maintenance, our electrician for St. Louis can provide a range of services to ensure that your business has adequate and well-functioning lighting at all times.
Proper lighting not only enhances the appeal of a space but also improves safety and security in commercial spaces. It is essential to hire a professional electrician to ensure that your commercial lighting installation is up to code and completed safely. At Anytime Electric, you can find a range of services, including new construction electric, panel upgrades, commercial new construction electric services, and more. No matter the size or complexity of your lighting needs, our experienced team can help you choose the right fixtures and install them properly.
Commercial Security Lighting
Commercial security lighting is an essential component of any business's security plan. These lighting systems not only help to deter potential intruders and thieves but also provide a safer and more secure environment for employees and customers.
When it comes to the installation of commercial security lighting, it's important to hire a professional like Anytime Electric who has the necessary skills and experience to design and install a system that meets the specific needs of your business. We can help you select the best lighting products and ensure that they are installed correctly, so you can have peace of mind knowing that your business is well-protected.
Commercial Indoor Lighting & LED Retrofits
Proper lighting for your St. Louis business not only enhances the appearance of the space but also increases the safety and productivity of the employees. Many businesses are opting for LED retrofits to replace traditional lighting as they offer numerous benefits, including energy efficiency and lower maintenance costs.
Anytime Electric can help you choose the best indoor lighting solutions for your commercial space and provide professional installation services to ensure optimal functionality and efficiency. By investing in quality indoor lighting and LED retrofits, you can save on energy costs, enhance your workplace environment, and increase your bottom line.