Wentzville Electrician and Electrical Repair Contractor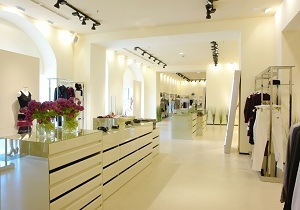 Your electrical system is a vital part of your home or office; therefore, it needs to be serviced by a licensed St. Louis electrician with experience in the industry. As a licensed and certified electrician in Wentzville, we can assess your current electrical system, pin point any problems and provide the best solutions and service that you can count on.
Wentzville Home Generators
When it comes to power outages, there's not much more annoying than losing power. Whether it's a storm or just bad weather, losing power can happen often. Depending on where you live, it could take the power company quite a while to get it back on. One way around losing power completely is to install a generator. We call them 'Standby Home Generators'. With a properly fitted and installed generator, it will seem as if you never even had a disconnect from the main line.
When we install your Wentzville home generator, they will be installed outside of your home. Here's in a nutshell how they work. Think about your refrigerator and how when the temperature dips below the set amount, the cooling kicks on. It is the same principle with your home generator. As soon as it recognizes that your have lost power, it automatically activates and keeps the power flowing.
Wentzville Electrical Repairs
When it comes to Wentzville Electrical Repairs, it's best if you just leave those to the experts. The pros at Anytime Electric are licensed electricians and have spent years working on their craft. Most people are unaware that serious harm can happen if you are unfamiliar with electricity and how it works. Let us handle your needed electrical repairs. We promise that they will be done right - and right the first time. We can trouble shoot any electrical situation and see where and what needs to be repaired.
At Anytime Electric, no job is too small, nor too big; we do it all. Get started right away by contacting your Wentzville electrical repair contractor.
Wentzville Panel Upgrades
Depending on how old your home is will depend on how old your electric panel is. If your home is older and you want to run newer and updated appliances, you may have power issues. A simple new microwave can trip a breaker in your panel if it is not suitable for today's technology. Some call this need a 'Service Change'. When we do this, we update it all:
Electric Panel;
Meter Socket;
Wire Gauge between the meter and panel.
Usually, a electrical panel upgrade is ordered up to alleviate a problem with the existing electrical panel. If you have a breaker overheat, not trip, then this could be a high sign that is time to upgrade. Call us at Anytime Electric to get your electrical panel squared away.