Commercial Electrical System Experts: Inspecting & Assessing Your Business Property's Electrical Health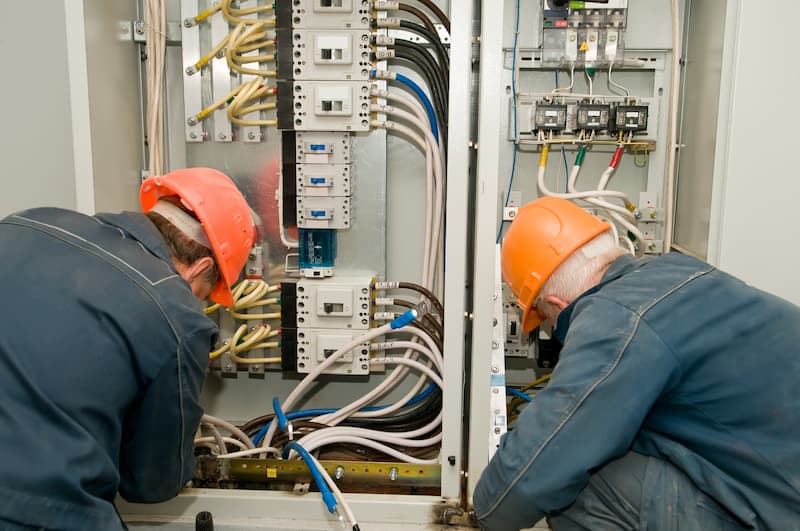 When you need service for your commercial electrical system in St. Louis, you know who to call! Anytime Electric knows that reliable electrical systems are critical for any commercial enterprise. That's why we offer a comprehensive range of commercial electrical system services to keep your business running smoothly and safely. Our expert electricians can handle all aspects of your commercial electrical systems, from design and installation to upgrades and maintenance. We know that downtime can be costly for businesses, which is why we offer prompt, reliable service to ensure that your electrical systems are always working at their best. Whether you need a new electrical system for a new construction project or an upgrade to an existing system, we have the expertise and experience to get the job done right. Contact us today to learn more about our commercial electrical system services.
Commercial Electrical Inspections: Commercial Electric Experts
Commercial electrical inspections are a crucial component of ensuring that your commercial electrical system is safe, up to code, and operating efficiently. As a business owner, it's important to have the peace of mind that comes with knowing that your electrical systems are functioning properly and that any potential problems are identified and addressed promptly. A qualified electrician for St. Louis like Anytime Electric can perform a thorough inspection of your electrical systems, identifying any areas that require attention, and providing you with recommendations for repairs or upgrades.
By investing in regular commercial electrical inspections, you can prevent costly downtime, reduce the risk of electrical hazards, and ensure that your business is always operating at its best. It's always best to hire a professional electrician with the necessary training and experience to perform these inspections and make any necessary repairs or upgrades to keep your business running smoothly and safely.
Pro Electricians Serving Commercial Properties In St. Louis
As an experienced electrical company, the team at Anytime Electric understands the importance of reliable and safe commercial electrical systems for your business. In addition to our commercial electrical system services, we also offer a range of other services to meet all your electrical needs. Whether you need commercial electrical wiring installation, circuit upgrades, or lighting repairs, our team of experts has the knowledge and experience to ensure your business is always up and running. Contact us today to learn more about our services and to schedule an appointment with our electricians.