Commercial Electrical Repairs To Ensure Safe Business Electric Systems In St. Louis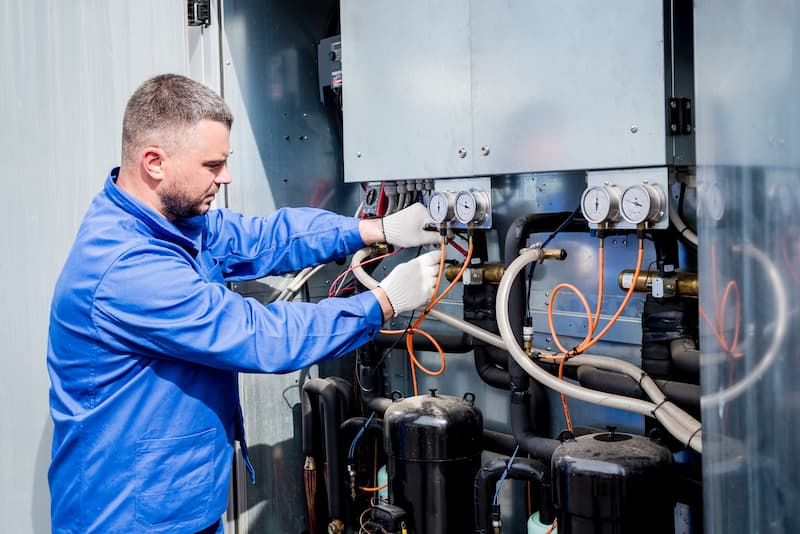 For businesses in St. Louis, electrical issues can cause major disruptions to operations and pose a significant safety risk to employees and customers. That's why our team of expert electricians at Anytime Electric is dedicated to providing reliable and efficient commercial electrical repair services. We understand that time is money, and we work quickly and efficiently to minimize downtime and get your business back up and running as soon as possible.
Our team has experience working with a variety of commercial electrical systems and can handle any repair, from minor fixes to major upgrades. We are committed to providing exceptional commercial electrical systems for St. Louis and quality workmanship, ensuring that your business is safe, efficient, and fully operational. So whether you're experiencing flickering lights, power outages, or any other electrical issue, you can count on us to provide prompt and effective solutions. All you have to do is make the call to Anytime Electric when you need commercial electrical repairs in St. Louis.
Electrical Troubleshooting For Businesses
Electrical troubleshooting is an essential service for businesses in St. Louis that experience electrical issues. These issues can range from flickering lights to complete power outages, and can significantly impact a business's operations, employee productivity, and revenue. Electrical troubleshooting from a professional electrician involves identifying the root cause of the issue and devising an effective solution to fix it. This requires the expertise of a licensed electrician like Anytime Electric with experience working with commercial electrical systems.
By investing in commercial electrical repairs, you can ensure that your business's electrical systems are safe, efficient, and fully operational. This not only protects employees and customers from potential safety hazards but also helps prevent costly downtime and revenue loss. By addressing electrical issues proactively, you can avoid more significant problems down the road and maintain a reliable and efficient electrical system for years to come.
Modifying & Correcting Electrical Issues
Here at Anytime Electric, we understand the importance of reliable electrical systems for businesses. We offer a range of commercial electrical services to keep your business running smoothly and efficiently, including electrical troubleshooting, repairs, installations, and upgrades. Our team has the knowledge and experience to work with a variety of commercial electrical systems and can handle any project, big or small. We also offer commercial circuits and fuses services, ensuring that your electrical system is up-to-date and meets all safety standards. At our company, we prioritize safety, efficiency, and customer satisfaction, and we are committed to providing exceptional service and quality workmanship. So whether you need a minor repair or a complete electrical overhaul, you can count on us to get the job done right.