Commercial Panel Upgrades For Safe, Reliable Electrical Operations For St. Louis Buildings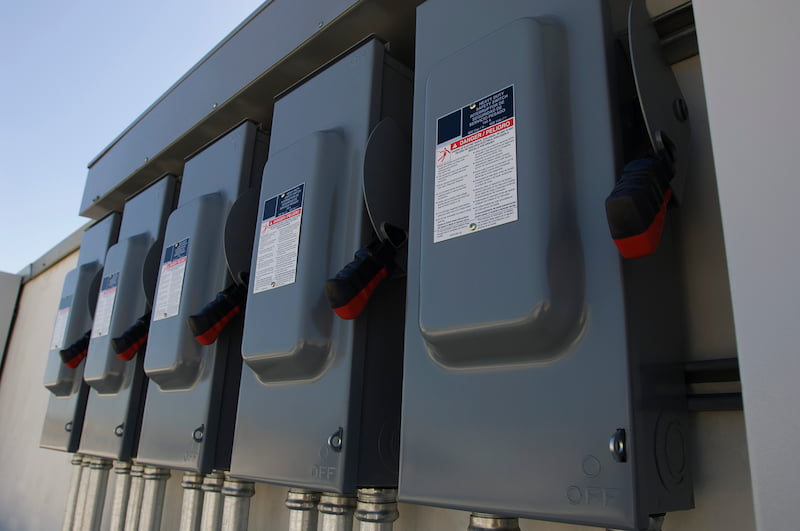 When you need a reliable electrician to take care of your commercial panel upgrades in St. Louis, call on Anytime Electric. Your commercial electrical systems require reliable and efficient panel upgrades to ensure that businesses can operate without interruption. As technology continues to advance, electrical systems may not be able to keep up with the increased demand, leading to frequent breakdowns and disruptions.
That's where our team of experienced electricians comes in. We offer reliable commercial panel upgrade services that can help your business keep up with the growing electrical demands. Our team has the knowledge and expertise to help businesses choose the right electrical panel for their needs and budget, and we provide installation, maintenance, and repair services to ensure that the electrical panel operates safely and efficiently. With our commercial panel upgrade services, your business in St. Louis can be sure that its electrical system is up-to-date and operating at maximum efficiency.
Commercial Electric Service Upgrade To Ensure Adequate Power For Your Business
Commercial panel upgrades are critical for ensuring that your St. Louis business has adequate power to meet its needs. As businesses grow, so does their demand for electricity. If your business's electrical system is outdated or insufficient, it can lead to frequent power outages, electrical failures, and an increased risk of fire hazards.
A commercial panel upgrade from Anytime Electric can provide your business with additional electrical capacity, ensuring that it can operate efficiently and safely without interruption. Upgrading the electrical panel can also improve the safety of the electrical system, reducing the risk of electrical fires and other hazards. By partnering with our professional electrician for St. Louis when it comes to commercial panel upgrades, you can be confident that your commercial electrical system is safe, reliable, and up-to-date, allowing you to focus on your core operations without worrying about electrical failures.
Panel Upgrades For Safer & More Reliable Electrical Systems
Anytime Electric knows that keeping your business's electrical systems running smoothly and efficiently is essential. That's why we provide a range of services to meet the unique needs of our commercial clients in St. Louis, including commercial panel upgrades, installation, maintenance, and repairs. Our goal is to provide reliable, high-quality service that keeps your business up and running with minimal downtime.
In addition to our commercial panel upgrade services, we also offer commercial lighting services to help businesses improve safety, functionality, and energy efficiency. Our team can help design and install lighting systems that meet your specific needs and budget. We are committed to giving your business exactly what it needs, when it needs it, and ensuring that your business's electrical systems are safe and functional. So whether you need a commercial panel upgrade, new commercial lights, or any other electrical service, ours is the team you can rely on for the best work in town.