Commercial Circuits & Fuses Experts To Help St Louis Busines Owners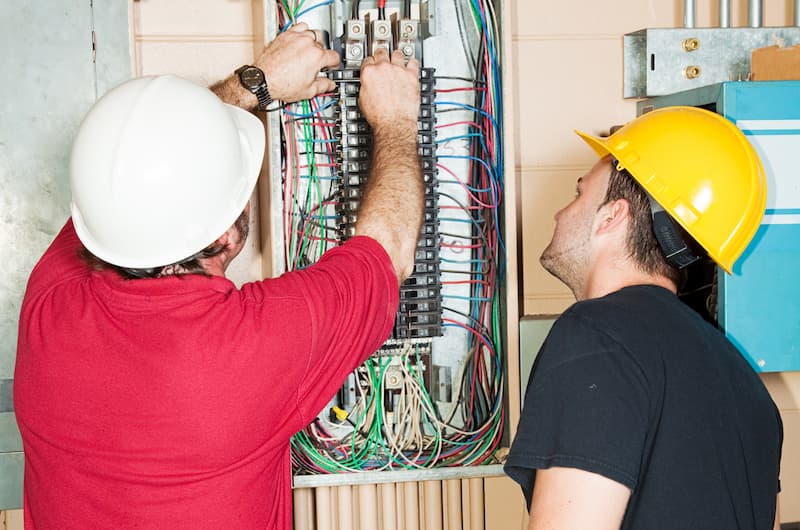 Get the commercial circuits and fuses work you need most in St. Louis with help from Anytime Electric. Electrical circuits and fuses are crucial components of any commercial electrical system, and their proper installation and maintenance are essential for the safety and efficiency of your business. Our electrician for St. Louis offers a range of commercial circuits and fuses services to help ensure that your electrical system is operating at its best. Our experienced electricians are trained to handle all aspects of commercial circuits and fuses, including installation, repair, and maintenance.
We use the latest tools and techniques to ensure that your electrical circuits and fuses are installed and maintained safely, efficiently, and in compliance with all relevant regulations and standards. Whether you need a new electrical circuit installed or your existing fuses need to be replaced, we've got you covered! Contact Anytime Electric today to learn more about our commercial circuits and fuses services or to get a free estimate.
Upgrading & Installing Circuits For Your Business
Circuits and fuses play a critical role in ensuring that your business's electrical system is operating safely and efficiently. Upgrading and installing circuits can be a complex and potentially dangerous task that should only be carried out by a professional electrician. Anytime Electric is staffed with experienced electricians who have the knowledge and expertise to handle all aspects of commercial circuits and fuses installation, ensuring that your electrical system is properly wired, grounded, and protected.
We use only high-quality materials and the latest tools and techniques to ensure that your circuits and fuses are installed or upgraded to the highest standards of quality and safety. Hiring a professional electrician for your commercial circuits and fuses needs is essential to ensure that your business is equipped with a reliable and efficient electrical system that meets all safety and regulatory requirements.
Trust Our Pros With Wiring, Fuses, Circuits, & More
At Anytime Electric, we know just how important it is to keep your business running smoothly and safely, which is why we offer a comprehensive range of commercial electrical services, including circuits and fuses installation and upgrades. Our experienced electricians have the expertise and equipment to handle all of your commercial electrical needs, from installing new circuits and fuses to rewiring your entire building.
In addition to our circuits and fuses services, we also offer commercial electrical installation services, including lighting, generators, and panel upgrades. Whether you need routine maintenance, emergency repairs, or new installations, we are here to provide you with the highest level of service and professionalism. Contact us today to schedule a consultation with one of our expert electricians.