St. Charles Electrician and Electrical Repair Contractor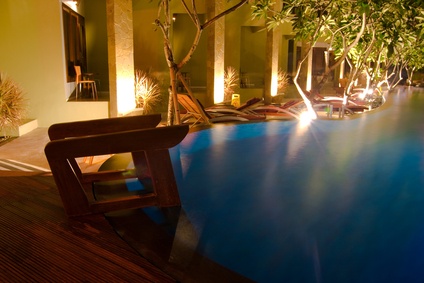 Here is a free piece of advice - Don't trust your home or office's electrical system to any just anyone - you could get hoodwinked! This is the most important part of your home or office. Don't trust it to just anyone. That anyone could cause irreparable damage to your buildings. We Anytime Electric are licensed, insured and certified. Our electricians can assess your current electrical system and give you the best solutions and service that you will be 100% satisfied with.
St. Charles Home Generators
Have you been working on something important on your home computer and the power suddenly goes out? That can make you want to pull your hair out. Sometimes it can be a storm or sometimes it can be your neighbor next door digging. Here's a solution from Anytime Electric: install a generator. With a 'Standby Home Generator', you'll never ever know that the power dropped out.
When Anytime Electric installs your St. Charles home generator, it will be placed outside of your home. They take up very little room and work this way: as soon as your home or office loses power, the generator kicks on and keeps the power flowing and your PC never skips a beat.
St. Charles Electrical Repairs
With the ever present DIY shows these days, everyone becomes a 'handyman'. But here is some free advice - don't try your own electrical repairs. Electricity is a respecter of no one and can seriously harm you. When your St. Charles home needs some minor or major electrical repairs, you should call Anytime Electric. Our expert electrical contractors are licensed electricians. We have the know-how and the tools to handle your toughest job. When it needs to be done right - and right the first time - you can depend on Anytime Electric.
St. Charles Panel Upgrades
When it comes to the latest and greatest in technology, the home is on the forefront. Your refrigerator can talk to your iPhone. Your thermostat and talk to your iPhone. Your home theater can also talk to your iPhone. When considering these kinds of appliances, you need to also remember to find out if your current electrical system can handle the load. If not, you may need an electrical panel upgrade. We can get you up and running with a 'Service Change'. When we do this, we update it all:
Electric Panel;
Meter Socket;
Wire Gauge between the meter and panel.