Electrical Inspection for St. Louis Homes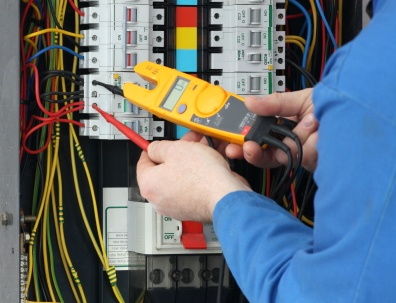 Is your St. Louis home up to code? If it is not up to Missouri electrical code, our St. Louis electricians can make any corrections need to bring it up to code.
Anytime Electric will thoroughly inspect the electrical of your home or office to ensure that it is up to St. Louis electrical code compliance and to make sure it is safe to inhabit. Electrical inspection is must if you are buying or selling your home.
At Anytime Electric, we want you to feel safe and trust the electrical in your home or office. Last thing you would want is an electrical fire or for the electrical to damage any electrical devices or appliances. Our St. Louis electrical inspections are focused on getting the job done right the 1st time.
Our Electrical Inspection Provides the Following Services
Electric Inspections
Electrical Repair
Electrical Troubleshooting
Electrical Safety Inspection
Home Electrical Inspection
Residential Electrical Inspection
House Electrical Wiring
Electrical Code Inspection
Home Wiring Troubleshooting
Wiring Inspection
Wiring Testing
Electrical Systems
---
Recent Electrical Safety Inspection Related Articles
What Every St. Charles Home Owner Should Know about Electrical Safety

If you know how many people suffer minor or serious electricity-related damages and harm, you will be surprised at the alarming number of people who either experience damage on themselves or on their property due to electricity-related accidents. With this said, you have to make sure […]

The Importance of Electrical Safety Inspections

Hiring an electrician to check out your electrical wiring in St Louis may seem like a hassle at first, but scheduling electrical safety inspections is extremely important to the well-being of your home and family. The National Fire Protection Association (NFPA) affirms that electrical complications […]