Lake of the Ozarks Electrician and Electrical Repair Contractor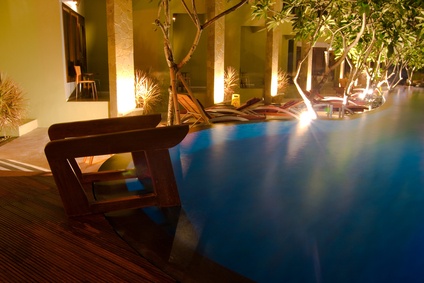 Your home is your castle. When your castle has an electrical problem, call a professional. Don't hire a friend who knows a guy who once installed a new plug on a lamp. The electrical lines in your home or office can mean the difference of a cold house on a hot day or a warm office to come into when the snow is kicking outside. At Anytime Electric, we have professional electrical repair contractors that are licensed, insured and certified. Our electricians can take a look at electrical situation and show you the best solutions and service that you will be 100% pleased with.
Lake of the Ozarks Home Generators
What's better than getting all of the ingredients out to make a delicious dish you've been wanting to make for quite some time and just as you get everything going, you lose power? Nothing. That's the worst. Here in the Ozarks, we have our fair share of storms. These storms can come out of no where and really ruin your day. Let us at Anytime Electric solve this problem with three little words: 'Standby Home Generator'. When we install one of these for you, Emeril Lagasse won't have anything on you.
When we install your Lake of the Ozarks home generator, it will lie in the background - out of place, out of mind. But as soon as your home or office loses power, the generator kicks on and keeps the power flowing and your stove stays nice and hot.
Lake of the Ozarks Electrical Repairs
When it comes to your home or office electrical problems, please don't ever say, "It's ok, I saw this on HGTV last night." and attempt to fix it yourself. Trained electrical professionals know exactly what to do and how to do it. Electricity respects no one and shocks everyone equally. It can cause you great harm. When your Lake of the Ozarks home has some type of electrical repair needs, you should call the experts at Anytime Electric.
Lake of the Ozarks Panel Upgrades
If you are adding different type of appliances in your home, you should consider a panel upgrade. It's important to figure out if your home can even handle the load. If not, you may need an electrical panel upgrade. We can get you up and running with a 'Service Change'. When we do this, we update the electric panel, the meter socket and the wires between your meter and your panel.